Presidential Limousine Rental
Jeff Iverson
2000 Industrial Rd
Las Vegas NV 89102
Phone: 702-438-5466
Fax: 702-384-3299
Toll Free: 800-423-1420
(From outside Las Vegas Area)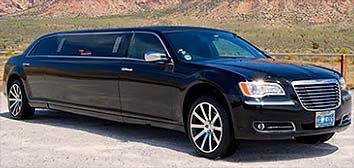 Presidential Limousine has distinguished itself from the rest of the Limousine Industry as a technically advanced, universally respected, customer-driven company. They provide private limousine rental service to the airport, corporate events, weddings, conventions, cruising the Las Vegas Strip and nightclubs, or where ever your needs take you. Presidential Limousine Rental strives to exceed your expectations in all aspects.
» SPECIAL TOUCHES Little Things Make ALL The Difference!
» TECHNOLOGY Early-Adoption & Advancements
» REPUTATION Family-Owned Pride
Presidential Limousine is looking forward to earning your business and fulfilling your specific transportation needs! Please don't hesitate to contact them regarding Las Vegas limo rates or any questions or requests you may have. Enjoy your ride!